Weekly Rewind is a weekly feature where I will recap posts, books read, books bought and borrowed and whatever else from the past week. I've linked to The Sunday Post hosted by  Caffeinated Book Reviewer and Stacking the Shelves hosted by  Team Tynga's Reviews.
BUSY week. Some family stuff early on. Then we went to see Santa. No one cried!!! WINNING. Then we got our tree and will be decorating the house today. Oh Oh and my TBTBSanta pick got the package I sent and said she loved it all. Made me so happy. Now I am stalking the mail for mine. I love Christmas time so much 🙂
This week in blog posts
This week in reading
Finished: Throne of Glass by Sarah J. Maas
Finished: The Opportunist by Tarryn Fisher
Stacking the Shelves
I may have had another giant haul this week. Oops!
Bookstagrammin'
My favorite pictures from my Instagram this week.
Quote of the Week
"There are so many things that can break you if there's nothing to hold you together."
― Katja Millay, The Sea of Tranquility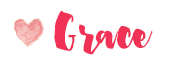 Related Posts