Weekly Rewind is a weekly feature where I will recap posts, books read, books bought and borrowed and whatever else from the past week. I've linked to The Sunday Post hosted by  Caffeinated Book Reviewer and Stacking the Shelves hosted by  Team Tynga's Reviews.
Guys. I am tired. Last weekend, this week and this weekend are insane. I hope to visit you guys this weekend but if not it is because it is a birthday extravaganza weekend. We have my brother-in-law's 30th birthday dinner, My son's 3rd birthday family party and my neice's 13th birthday family party. AH! So yeah I am tired and might need to catch up on commenting next week. I have started wrapping the kids presents and picke dup some last minuted gifts we needed. And it is freezing which does not help anything. Hope you all had a lovely week and weekend!

This week in blog posts
This week in reading
Stacking the Shelves

Purchased/Kindle First Book

There were sales, freebies and I had some Amazon no rush credits. Woohoo!

For Review


Gifted
As part of my gift from my friends holiday gift exchange, I got these two beauties that I have wanted for a while. 
I also got my #TBTBSecretSanta package this week. My Secret Santa – Joli from Actin' Up With Books – completely spoiled me. SO many books!! Besides the three you can probably see clearly, she also gave me copies she had of the Jessica Darling series. Plus check out that Kindle pouch. You may recognize it because it was in my top ten holiday wishlist. AMAZING!!

Random of the Week
How was your week? Get any or read any amazing books?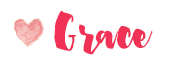 Related Posts