Weekly Rewind is a weekly feature where I will recap posts, books read, books bought and borrowed and whatever else from the past week. I've linked to The Sunday Post hosted by  Caffeinated Book Reviewer and Stacking the Shelves hosted by  Team Tynga's Reviews.
Not much going on this week. I have been getting most of my Christmas shopping done so hopefully I will be done soon! I can't believe Thanksgiving is next week. I feel like it snuck up on me. We host so there is a lot to be done. Hope everyone has a great week 🙂
This week in blog posts
This week in reading
Stacking the Shelves
Holy Book Haul Batman!! Lots of incoming this week!
Broken Homes and Gardens by Rebecca Kelley (Purchased)
Nuts by Alice Clayton (Purchased)
Faking Normal by Courtney C. Stevens (Purchased)
You Are Here by Jennifer E. Smith (Purchased)
The Bright Effect by Autumn Doughton , Erica Cope (Gifted – Thanks Eva!)
Murder in St. Nicholas Avenue by Victoria Thompson (Won – Thanks Lily! )
Rest Ye Murdered Gentlemen 

by

 Vicki Delany (Won – Thanks Lily! )
Copygirl 

by

 Anna Mitchael, Michelle Sassa (Won – Thanks Laura!)
Love & Gelato 

by

 Jenna Evans Welch (For Review)
He Will Be My Ruin by K.A. Tucker (For Review)
Bookstagrammin'
My favorite pictures from my Instagram this week.
Quote of the Week
"There are so many things that can break you if there's nothing to hold you together."
― Katja Millay, The Sea of Tranquility
What did your week look like? What books did you read/get?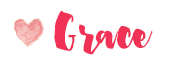 Related Posts