Weekly Rewind is a weekly feature where I will recap posts, books read, books bought and borrowed and whatever else from the past week. I've linked to The Sunday Post hosted by  Caffeinated Book Reviewer and Stacking the Shelves hosted by  Team Tynga's Reviews.
So the week I was MIA was the week we were in Disney! It was a lot of fun and the kids were so excited to meet all their favorite characters. While it was fun it was exhausting! So this past week was just getting back to the usual. But I am having trouble catching up with TV, reading and the blog. Also, the weather is super crazy right now. It has ranged from 50 to high 70's. I haven't dressed the kids or myself correctly one day. Ooops!! 
This week in blog posts
This week in reading
A pitiful two weeks of reading!
Finished: Three Wishes by Liane Moriarty
Finished: Vanishing Girls by Lauren Oliver
Finished: Cam Girl by Leah Raeder
Purchased/Borrowed/For Review
Bourbon Kings by J.R. Ward (Borrowed – Audio)
The Murderer's Daughter by Jonathan Kellerman (Borrowed)
Opening Belle: A Novel by Maureen Sherry (For Review)
The Passenger by Lisa Lutz (For Review)
A Thousand Pieces of You by Claudia Gray (Purchased)
No Where But Here by Katy McGary (Purchased)
Hidden Bodies by Caroline Keynes (For Review)
Bookstagrammin'
My favorite pictures from my Instagram this week.


Quote of the Week
"The problem with books is that they end."


Caroline Kepnes, You 
What did your week look like? What books did you read/get?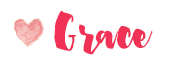 Related Posts