Weekly Rewind is a weekly feature where I will recap posts, books read, books bought and borrowed and whatever else from the past week. I've linked to The Sunday Post hosted by  Caffeinated Book Reviewer and Stacking the Shelves hosted by  Team Tynga's Reviews.
Good week here! Great weather that we enjoyed. My daughter started her soccer classes. I got my hair did. Plus it was my birthday on Friday 🙂 Nothing big going on but some dinners with family over the weekend. I also got myself a new StitchFix shipment to celebrate. Anywho towards the end of the week the blog will be quiet for a week or two while I take a break. Hope everyone has a wonderful week!
Also I have an Amazon Giveaway for Bittersweet by Sarina Bowen still running. Check out the link to enter!
Birthday Giveaway
This week in blog posts
This week in reading
How To Say I Love You Out Loud // The Bird and the Sword
Stacking the Shelves
Purchased // Must Love Otters
For Review // Always | Accidently on Purpose
Random of the Week
Quote of the Week
"The way to get started is to quit talking and begin doing."
~Walt Disney
How was your week? Get any or read any amazing books?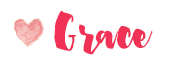 Related Posts