Weekly Rewind is a weekly feature where I will recap posts, books read, books bought and borrowed and whatever else from the past week. I've linked to The Sunday Post hosted by  Caffeinated Book Reviewer and Stacking the Shelves hosted by  Team Tynga's Reviews.
My son is either sick and no one else caught it or he is teething pretty serious causing the snot. Either way this week has sucked. Also, my battery dies in the middle of the week and no one was around so we were stuck in again and they both missed their classes. My dad came over after work and saved the day though 🙂 The bright spot is today when my family and I are out to dinner to celebrate my grandmother's 90th birthday. 
This week in blog posts
This week in reading
Finished: Try Not to Breathe
Finished: Opening Belle
Stacking the Shelves
The Railwayman's Wife by Ashley Hay (For Review)
Dangerous Girls by Abigail Haas (Purchased)
This Is What Happy Looks Like by Jennifer E. Smith (Purchased)
Second Chance Summer by Morgan Matson (Purchased)
This Song Will Save Your Life by Leila Sales (Purchased)
The Summer of Chasing Mermaids by Sarah Ockler (Purchased)
Bookstagrammin'
My favorite pictures from my Instagram this week.
Quote of the Week
"You have to pretend you get an endgame. You have to carry on like you will; otherwise, you can't carry on at all."
― Rainbow Rowell, 

Carry On
How was your week? Get any or read any amazing books?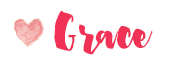 Related Posts