Weekly Rewind is a weekly feature where I will recap posts, books read, books bought and borrowed and whatever else from the past week. I've linked to The Sunday Post hosted by  Caffeinated Book Reviewer and Stacking the Shelves hosted by  Team Tynga's Reviews.
Pretty boring week here. It was nice that my husband had off on Monday and actually took the day. He spent the day with the kids at his family's and I got to clean!!! Yup I was thrilled for that. I never have uninterrupted time to just get stuff done around the house so it was welcome. Other than that it has been cold and there has been some snow. And by some snow, I mean a freaking blizzard. Plus my son got sick yesterday so he has been attached to me all day and night. I feel so bad for him. Also, I am so ready for spring….
This week in blog posts
This week in reading
Finished: Between the World and Me by Ta-Nehisi Coates
Finished: Troublemaker by Leah Remini
Finished: The Mystery of Hollow Places by Rebecca Podos
Stacking the Shelves
Troublemaker by Leah Remini (Borrowed Audio)
One True Loves by Taylor Jenkins Reid(For Review)
Heir of Fire by Sarah J Maas (Purchased Audio)
The Wrath and the Dawn by Renee Ahdieh (Purchased Audio)
Heart Shaped Hack by Tracey Garvis Graves (Won – Thanks to the ladies at Novel Ink!)
In This Life by Christine Brae (Won)
Bookstagrammin'
My favorite pictures from my Instagram this week.
Quote of the Week
"There is no "right" way to be. I am flawed and imperfect, but am uniquely me. I don't fit in and probably never will. And I don't have to try to anymore. That other person was a lie. And let's face it, normal is boring. We all have something to offer the world in some way, but by not being our authentic selves, we are robbing the world of something different, something special."
― Leah Remini, 

Troublemaker: Surviving Hollywood 

and Scientology
How was your week? Get any or read any amazing books?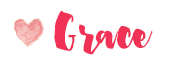 Related Posts