Weekly Rewind is a weekly feature where I will recap posts, books read, books bought and borrowed and whatever else from the past week. I've linked to The Sunday Post hosted by  Caffeinated Book Reviewer and Stacking the Shelves hosted by  Team Tynga's Reviews.
So this week was the Clean Sate Read-A-Thon and I pretty much kicked some ass. I should be finishing my 6th book for it today. This has caused me to be severly behind in replying to comments but I am trying to catch up. Other than that it has just been mild weather wise here which we have been taking advantage of by trying to get out as much as possible.
This week in blog posts
This week in reading
Finished: Denton Little's Deathdate by Lance Rubin
Finished: 99 Days by Katie Cotugno
Finished: Not If I See You First by Eric Lindstrom
Finished: You're Never Weird on Internet (almost) by Felicia Day
Finished: Just Visiting by Dahlia Adler
Stacking the Shelves
You're Never Weird on the Internet (almost) by Felicia Day (Borrowed Audio)
Between the World and Me by Ta-Nehisi Coates (Borrowed – Audio)
Some Women by Emily Liebert (For Review)
Bookstagrammin'
My favorite pictures from my Instagram this week.
Quote of the Week
"It's hard being weird. No—it's hard living in a culture that makes it hard."
― Felicia Day, 
You're Never Weird on the Internet
How was your week? Get any or read any amazing books?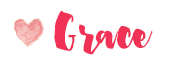 Related Posts