I was tagged by the lovely ladies @ Novel Ink.  Credit for tag creation goes to TheBookArcher.
I am not sure if these are all ACTUALLY unpopular or they just feel like it to me. Also, while doing this I  found out I am a damn sheep because I agree with everyone. I so thought I was better than that. Either way let the unpopularness begin!
A Popular Book or Series That You Didn't Like
Chaos Walking by Patrick Ness: OK I thought the first book was pretty good. Started this one and OMG I was bored to tears. I DNFed it.
Popular Book or Series that Everyone Hates But You Love

The One & Only by Emily Giffin: I feel like this one got hit hard in reviews. No one really liked it (I think it is at a 3 or something on Goodreads). It definitely was a little different and the subject was a little weird I guess but I still loved it!
Love Triangle Where the MC Ended Up with the Person You Didn't Want them to End Up With 

When it Rains by Lisa De Jong: Well this is probably cheating (and you would only understand if you have read it) but it didn't end how I would have liked it to.
Popular Book Genre You Hardly Reach For
True fantasy/sci-fi/paranormal with little to no romance. I think this one is definitely not you its me thing. I have a hard time following if there is so much going on and then I can't enjoy it. I do however like Fantasy Lite with some romance
A Popular or Beloved Character that You Didn't Like
Mia from If I Stay by Gayle Forman: I liked this book just fine. Mia kind of got on my nerves. It was like decide already.
A Popular Author that You Can't Seem to Get Into
John Sanford. So not probably popular around these parts. But I have had a couple of IRL people recommend the Prey series. I tried. I made it through the first book with copious amounts of skimming. I wound up DNFing the second.
A Popular Book Trope that You're Tired of Seeing
Ridiculously insecure girl who is actually super beautiful, smart and talented despite everyone telling her the entire story. This happens so much in NA. I roll my eyes the whole time.
A Popular Series that You Have No Interest in Reading
Throne of Glass by Sarah J. Maas: I am sure it is wonderful but eh not for me.
Show/Movie Adaption that You Liked Better Than the Book
Time Traveler's Wife by Audrey Niffenegger: It is all about the ending here folks. I liked the book plenty. But that ending didn't do it for me. I was much happier with the movie's take on it.
I feel like so many people were tagged already so do this one if you want I would love to see your answers!!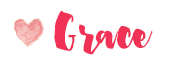 Related Posts