I was tagged to do the ultimate book tag by the lovely Aimee @ Deadly Darlings (Thanks!)
So let's get right to it!
Do you get sick while reading in the car?
No way man. I read in the car ALL THE TIME. I get so much done when my hubby is driving.
Which author's writing style is completely unique to you and why?
I think Amy Harmon has a unique voice in her writing. I really enjoy it and there something special about her stories.
Harry Potter Series or the Twilight Saga? Give 3 points to defend your answer.
Confession. I haven't read Harry Potter. By default it still wins! Here is why:
1. There aren't glittery vampires. Unless there are. Wait are there glittery vampires in Harry Potter???
2. Because I have seen at least first three Harry Potter movies and they were good and definitely beat the Twilight films. (Confession: I own all the Twilight movies and kind of love how bad they are)
3. The baby's name in Twilight is just awful. Renesmee. Seriously?
Do you carry a book bag? If so, what is in it (besides books)?
Not since high school. Even my purse is small. If read when out I read on my phone so I am all set. I do however love me a good tote bag.
Do you smell your books?
Um….no.
Books with or without little illustrations?
Without. They would really have to add a lot for me to care.
What book did you love while reading but discovered later it wasn't quality writing?
Reference above glittery vampires.
Do you have any funny stories involving books from your childhood? Please share!
Not really but I loved Shell Silverstein. I remember reading them with friends.
What is the tiniest book on your shelf? What is the thickest book on your shelf?
OK my physical book shelf is pretty sad since I read ebooks but I looked and the tiniest is Her Cold Revenge? I got it at BookCon. For the thickest – I bought the Jenny Han The Summer I Turned Pretty Trilogy in one book. It wins.
Do you write as well as read? Do you see yourself in the future as being an author?
Oh god no. I was a math and science nerd. I can't write to save my life. PLEASE STILL READ MY BLOG.
When did you get into reading?
I always did. But I really got back into it big time when I started working again. Reference above glittery vampires.
What is your favorite classic book?
What is a classic. Like I love To Kill a Mockingbird and Catcher in the Rye. If you want me to go older I really liked Hamlet. Do any of these count????
In school what was your best subject?
Math definitely. And science, I thought physics was awesome.
If you were given a book as a present that you had read before and hated, what would you do?
Smile and say thanks. Then share with someone I think would like it.
What is a lesser known series that you know of that is similar to Harry Potter or the Hunger Games?
None that I know of. Sorry guys.
What is a bad habit you always do while blogging?
Eat. My computer is gross. And recently I have been binging on Netflix too.
What is your favorite word?
Loquacious.
Are you a nerd, dork, or dweeb? Or all of the above?
Nerd. Total Booknerd.
Vampires or Fairies| Shapeshifters or Angels|Spirits or Werewolves|Zombies or Vampires
Fairies because they are cute. Unless they aren't.
Angels for sure. I have loved all the books I have read with Angels.
Spirits. Werewolves are way too hairy.
Vampires. See sparkly notes above.
Love Triangle or Forbidden Love?
Forbidden love. So much better.
And finally: Full on romance books or action-packed with a few love scenes mixed in?
FULL ON ROMANCE.
Let the tagging commence:
Tina @ Tina the Bookworm
Sherry @ BloggityBlog
Jazmen @ This Girl Reds a Lot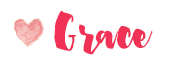 Related Posts