Top Ten Tuesday is a meme hosted by The Broke and The Bookish.
This week is top ten books if you were going to teach a class. Well, since I did a whole post on crying last week I thought I could use this as a way to show which books made me cry. Here is a list of ten that really got me.
Me Before You // The Girl You Left Behind // The Nightingale // Tell the Wolves I'm Home // Still Alice // Maybe Someday // Confess // Bright Side // The Fault in Our Stars // Making Faces
What books have made you cry?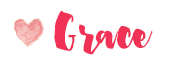 Related Posts