Top Ten Tuesday is a weekly meme, hosted by The Broke and the Bookish.
So all of these were added for different reasons ranging from they had pretty covers, to they are the next in the series, to they were recommended by friends or other bloggers. Here is the breakdown:
Pretty Covers
Honestly, I wish I wasn't so petty as to judge books by their covers, but yeah I do, so these beauties caught my eye.
Next in Series
These are the next books in a series which I recently read the first.
Recommended
These were either recommended by friends or fellow bloggers.
Loyal
I love Lauren Oliver, so thats that.
Target
Windowing shopping is my favorite pastime at Target and these books caught my eye while there.
What have you recently added to your TBR list? How do you find them?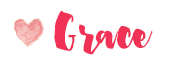 Related Posts