Top Ten Tuesday is a meme hosted by The Broke and The Bookish.
This week is all about retellings and fairy tales. Turns out I haven't read any! So I am going to give my top 5 on my TBR and also my top 5 Disney movies based on fairy tales.
Top Five Retellings I Want to Read
Cinder // The Summer  of Chasing Mermaids // Damsel Distressed // The Wrath and the Dawn // The Sacred Lies of Minnow Bly
My Top 5 Disney Movies based on Fairy Tales
Beauty and the Beast // Tangled // Frozen // The Little Mermaid //Cinderella
What are your favorite fairy tales? Favorite retellings?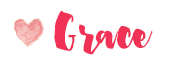 Related Posts