Top Ten Tuesday is a meme hosted by The Broke and The Bookish.
I think this may have been done at some point but it was before my time so here we go. This is my ten bookish people I would invite to a dinner party. I am included characters and authors.
But first – When I think of said dinner party I picture this lovely elegant affair like this:

In reality it would probably look more like this:

But I think I am ok with that. It would probably work better with this group.

Amy Poehler & Tina Fay // I see these two as a pair. I love them dearly, enjoyed both their books and they make me laugh no matter what they do.
Mindy Kaling // Again another funny lady whose book I adored. She cracks me up and I so want to be her friend.
Colleen Hoover // She is one of my favorite authors plus she looks like she is a riot.
Rainbow Rowell // Other favorite author.
Beth and Jennifer from Attachments // These two made me actually laugh out loud with their emails. This is my favorite book by Rainbow and mainly because of these two.
Kate from Brightside // She was so kick ass and optimistic. Plus she was just cool.
Alice from A Window Opens // I loved her and could relate a lot to her and her sense of humor. WOuld love to trade war stories about the kids and New Jersey
Cath from Fangirl // I mean it's Cath from Fangirl
What bookish people would you want at your dinner party?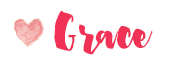 Related Posts