Top Ten Tuesday is a meme hosted by The Broke and The Bookish.
This week is all about quitting – what series, authors, bookish habits, etc.
Series I Have Quit
Black Dagger Brotherhood
Stephanie Plum books
Lucas Davenport series
Chaos Walking trilogy
I got really far in the BDB and Stephanie Plum books but I just couldn't anymore. I made it to the second book of the Prey and Chaos Walking series. I DNFed both. These are ones I am pretty sure I will never go back to.
Authors I Have Quit (for now)
Jessica Sorensen
Jen Lancaster
Charlaine Harris
I say for now because I actually like all these authors but fell out of love at some point. Still, I can see at some point picking up one of their books – just not anytime soon.
Bookish Habits I Would Like to Quit
Checking my % ALL THE TIME on my Kindle
Feeling like I need to read at least three books a week
Buying books on sale that I know I will probably never read
These are all really hard for me and I doubt I will be able to do it!
What bookish things are you quitting??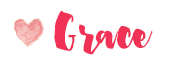 Related Posts