Top Ten Tuesday is hosted by The Broke and the Bookish.
Top Ten Things That Will Make Me Instantly Want To Read A Book (topic originally done back in 2013 as top ten words/topics that will make me instantly want to read a book) — so yeah basically any topic or theme or ANYTHING (ie if X person recommends it) that will make you instantly want to pick up a book. My list will likely be called Jamie-bait because there are soooo certain things you can say in a summary or a review that will just instantly draw me to it!
Like all of us bookworms I love to read and I will read almost anything but these are some things I will definitely pick up a book because of.
If a book is written by the following favorite authors I will have to read it:
Rainbow Rowell // Emily Giffin // Lauren Oliver // Colleen Hoover // Tana French // Kasie West // Taylor Jenkins Reid// Becky Albertalli
If a book is about a parallel universe or something I need to read it.
If a book had magical realism I will definitely add it to my TBR.
If a book is enemies to lovers story I will have to check it out.
If a book involves a road trip I will probably need to pick it up.
If a book has a breathtaking cover I will be shallow enough to buy it.
If a book is on super sale I am cheap enough to grab it up.
If a book is recommended by enough trusted bloggers I will have to feel that peer pressure and read it.
If a book is described a quick, cute fluff I will make sure to remember it for when I need that type of book in my life.
If a book is said to have an amazing twist and shocks you I will be sure to avoid spoilers and read it ASAP.
What are some things that will make you pick up a book?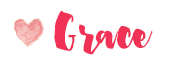 Related Posts