Top Ten Tuesday is hosted by The Broke and the Bookish.
This week is the opposite of last week's prompt."Top Ten Things That Will Make Me Instantly NOT Want To Read A Book (topic originally done back in 2013) — tell us all your book turn offs!"
I find this one infinitely harder though! I mean I love all the books. Still there are certain things that will make me not pick up a book because I guess I can't read them all.

REASONS I WON'T PICK UP A BOOK
A book with an Ugly Cover will not even get me to look twice and check it out.
Any time a book is described as Boring in a review it is instantly removed from consideration.
When someone says a book Feels Long it will solidify that it is not the book for me.
When a book consists of only Unlikable Characters it pretty certain I won't be picking it up.
A book with Too Much Hype will probably sit on the sidelines for a while for me until it the hype cools down.
If a review notes copious amounts of Info Dumping I can safely tell you I will not be reading said book.
A book that has Gratuitous Sex Scenes that don't add anything and are totally out of place can make me say no thank you.
If there is major Controversy over a title I will avoid it because I don't even want to bother with it.
Books with Drama for the Sake of Drama make me want to poke my eyes out so I will skip those.
Unless part of a series I already like, a book Over 700 Pages is probably going to just sit on my TBR FOREVER.
Let's be honest – there are a lot of exceptions to the above. Still, that is all I could come up with!
What are your book turnoffs?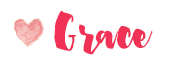 Related Posts