Top Ten Tuesday is hosted by The Broke and the Bookish.
This week is 10 reasons I love "fill in the blank". There are so many options!! But today I will tell you 10 reasons I love my Kindle and e-books.
So many books that I can bring with me anywhere
Nothing beats an e-book on sale
My Kindle makes reading at night a breeze
I can switch from my Kindle to reading on my phone seamlessly
My Kindle has lasted a long time and such a great investment
I can easily highlight and make notes on my e-books
eARCS are amazing and easy to get with Netgalley and Edelweiss
The fact that I can buy any book I want anytime anywhere and have it instantly
Library e-books are amazingly easy to borrow without leaving my house at all
It is small, light and easy to hold
So really what this tells you is I am kind of lazy, cheap and don't like to leave my house. 
But I swear I have good qualities too 🙂
Do you guys have a Kindle or E-reader? Do you enjoy them and ebooks like I do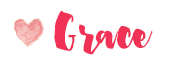 Related Posts