Top 10 of 2016 is a fun-filled week where we look back at some of the best of all things books of 2016 and look ahead to what we can't wait for in 2017. This event is hosted by Jaime of Two Chicks on Books ,Nancy of Tales of a Ravenous Reader,  Bridget of Dark Faerie Tales and Rachel from Fiktshun .
I don't always pay attention to book boyfriends but all the guys in these books made me swoon for sure!
Chase from Bossman // Thorne from Winter // Ashe from The Secret Ingredient of Wishes // Crosbie from Undecided // Griffin from Bittersweet // Josh from The Hating Game // Bennet from Autofocus // Eric from Game On // Clark from The Unexpected Everything // Pax from How to Keep Rolling After a Fall
What book boyfriends made you swoon this year?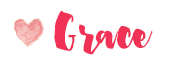 Related Posts