Top Ten Tuesday is a meme hosted by The Broke and The Bookish.
This week was a Halloween freebie. Well I am no good at freebie weeks so I defaulted to my favorite topic – covers! So here is my top ten Black and Orange covers.
Gone Girl//Making Faces//Ready Player One//The Hunger Games//Catching Fire//Bright Side//Gus//Looking For Alaska//The Martian//The Girl Who Played With Fire
What are your favorite Halloween colored covers??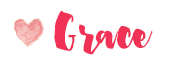 Related Posts