Top Ten Tuesday is hosted by The Broke and the Bookish
This week is all about fandoms and I chose to pick my ten items I think any Gilmore Girls fan would love. And by that I mean 10 things I really want as a huge Gilmore Girls fan 🙂
All pictures are from the seller's shops and links are provided below.
1. Bullshit Wine Glass // 2. Stars Hollow Candle// 3. Luke's Mug // 4. Where You Lead Print // 5. I Drink Coffee Like a Gilmore Shirt //6. I Drink Coffe Like a Gilmore Mug // 7. Gilmore Girls Bookmarks // 8. Luke's Book Sleeve // 9. Rory Gilmore Quote Tote // 10. Gilmore Girls Phone Case
Are you a Gilmore Girls fan? Do you own any fun GG items?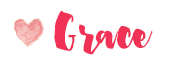 Related Posts