Top Ten Tuesday is a meme hosted by The Broke and The Bookish. 
FREEBIE WEEK!! YAY! Wait. What should I do. This is too much pressure. AHH.
Yup that was me on this freebie week. I like having things set for me. Too open means too many choices and I get stuck. With that I went to what I know best – Pretty covers. I LOVE covers and will totally pick many books based solely on this fact. Below are my top ten favorite covers from my TBR on Goodreads. Enjoy!
All the pretty colors

How pretty are these, right? I love that they are so colorful and memorable. They make me happy (even if the story doesn't).
Dress up
While I am not a girly girl by any means I love me a good dress. And these two are beautiful. There are many other pretty covers with pretty dresses just not many I want to read so that's how these made the cut.
whats in a name
Blank & Blank is such a simple title and these covers nailed it for me. I love the whimsy of Hugo & Rose, the pretty in pink of Anne & Henry and the contrast of the colors of Emmy & Oliver.
Bottoms Up
Oh Kasie West. I've never read you but I love your covers. I love the headless couples so much. I don't want to see their faces because then I can't dream them up on my own. Plus, what lovely shoes and fun fonts.
Do you like a specific type of cover? Do you pick books based on their cover?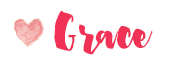 Related Posts