Top Ten Tuesday is a meme hosted by The Broke and The Bookish. 
This week the topic is Top Ten ALL TIME Favorite Authors. Whoa. That's some heavy stuff man. I pretty much viewed this as authors I can't wait to read their next book, they are automatic pre-orders. They are the ones that their stories stick with me or excite me every time.  I have listed my favorite authors as well as my favorite book from them.
Colleen Hoover
I love Colleen Hoover and all of her books. The characters are developed and wonderful. You care about them so much. She also has a wonderful way of weaving her stories so it all connects. I pretty much feel all the feels.
Liane Moriarty
Love me some Liane Moriarty. Her stories are quirky and fun. They have twisty unexpected endings that get me every time.They are book I look forward to because I devour them and  truly enjoy every second of their craziness.
Jojo Moyes
Do you have tissues? You will probably need them if you pick up a Jojo Moyes book. They are thoughtful and so emotional. I usually fly though them and have a giant book hangover after. Anxiously waiting After You coming soon.
Lauren Oliver
Lauren Oliver writes beautifully. Her words are pretty if that makes any sense. Her Delirium series is amazing and one of my favorites. Her other books as well are original and  interesting to read. I always love to see what she will come up with next. Vanishing Girls is on my TBR list and I can't wait to get to it.
John Green
I have loved every single one of his books (ok all but one but I still liked it a lot). He writes lovable and quirky characters with intriguing stories. I can never put them down and usually get through them in one sitting.
 Rainbow Rowell
I don't even know where to begin here. I find everything she writes perfect. Whether its YA or not I just love it. Its all so relatable while being not (See magic fucking phone in Landline). I can't wait for more books from her.
 Tana French
I love Tana French and I love the Dublin Murder Squad. I love that each book follows another member of the  Squad and they are al loosely interrelated but could be read on their own.  She  has a slow build to her books  but its totally worth it.  patiently waiting for the next installment.
Amy Harmon
I am so glad I found Amy Harmon's books. They are beautifully written and extremely moving. I always have so many feelings  when I am done. I am constantly thinking about her books  days, weeks, months after. She is silly amazing.
emily giffin

Yay for chick lit!! And Emily Giffin is the best. All of her stories are heartfelt and fun. I went on a real kick when I first discovered her books and flew through them all. i will definitely read anything she puts out.
Amy A Bartol
She writes the best paranormal stories (at least my favorites!) She builds such interesting worlds and characters. It is all written so vividly I feel like I am living in these crazy , fantastical worlds.
Who are your favorite authors? Can you pick just 10?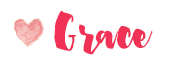 Related Posts