Top Ten Tuesday is hosted by The Broke and the Bookish.
This week's topic is Top Ten ALL TIME Favorite Books Of X Genre. Man that is tough. I figured I would go with something broad and decided to go with contemporary romance figuring it covers a lot. I went to Goodreads checked my 5 star reads that fit into some form of contemporary romance categories and went with the 12 ( I couldn't stop at 10!) I love the most.
What are your favorite Contemporary Romances?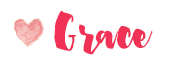 Related Posts