Top Ten Tuesday is hosted by the Broke and the Bookish
This week is about books we loved with under 2,000 ratings on Goodreads. I didn't do any published this year since I figured they would have a lower number of ratings just because of time. So my list is 2015 and before.
Because You'll Never Meet Me – 1,906 Ratings
Cam Girl – 1,047 Ratings
The Bright Effect – 773 Ratings
Hello? – 428 Ratings
Juniors – 424 Ratings
Just Visiting -407 Ratings
Girls Who Travel – 306 Ratings
Song of Summer – 291 Ratings
Absolutely True Lies – 175 Ratings
Has to Be Love – 154 Ratings
What are your favorites with under 2,000 ratings?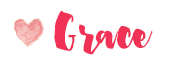 Related Posts