Top Ten Tuesday is a meme hosted by The Broke and The Bookish. 
This week is the top ten books I have read so far in 2015. I feel like I have read a lot of good books so far. I double checked with Goodreads on my ratings to see if they matched with how I see it now. I think I still agree so here are my favorites that I have read so far!
Maybe in Another Life: I flew through this book. I enjoyed the parrallel universes. I liked the characters. I loved the ending.
Isla and the Happily Ever After: I loved all of the books in this trilogy but this was my favorite.
Landline: I love Rainbow Rowell. I loved this book. I think besides the magic fucking phone it displayed some real issues that can happen in a marriage. I really liked the way it was resolved.
Bright Side: So many great things here I don't know where to start. Loved Kate. Made me cry like a baby.
The Rosie Project: Such a breath of fresh air. Funny, cute and quirky. Loved this quick read.
The Nightingale: Good lord I cried. And cried. Beautiful story.
The Girl You Left Behind: See above.
Still Alice: A sad but honest look at devstating disease.
The Girl on the Train: Totally made me feel anxious, queezy and slightly frightened. Can't ask for more than that.
Because You'll Never Meet Me: Suprised me how much I liked this one. Great friendship story.
What are some of your top reads of 2015?
What do you think of my picks?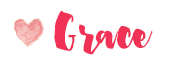 Related Posts