Top Ten Tuesday is hosted by The Broke and the Bookish.
This week'stopi was  Top Ten Books With X Setting. I always love reading books from where I am from which happens to be the great state of New Jersey. New Jersey often gets a very bad rap but I love it and get super excite when I read books set there. Here my top 8 books set in NJ!
Denton Little's Deathdate // How to Keep Rolling After a Fall //All of Us and Everything //A Window Opens //Boy Meets Boy // One for the Money // Been Here All Along //Kids of Appetite
Do you love reading books set where you are from/live as much as I do?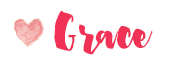 Related Posts