Top Ten Tuesday is a meme hosted by The Broke and The Bookish. 
Which books do I want to see as a movie or TV show? This is tough because I read a lot of books because I want to read before the movie comes out so that gets rid of a lot. So I had I check out my Goodreads to see what was left. Here is what I came up with:
Delirium trilogy ~ Your sick of dystopian trilogies coming to theaters??? Too bad, I'm not. I loved this trilogy and totally thinks it deserves its screen time.
Anna and the French Kiss series ~ I think this trilogy could be a good base for a  a really good TV show. I love all the characters so much  plus all the settings are awesome.
Dublin Murder Squad Series~ These would work well as one of those limited series type thing ( 8 episodes?) for each book. They are interconnected but still stand alone. Great characters, interesting stories. Totally would work on FX or HBO.
Tell the Wolves I'm Home ~ This is a book that stuck with me. Sticks with me. Deserves to be a movie just so more and more people read it or know this beautiful story.
The Dark Elements series ~ TV SHOW! It would totally be on the CW or ABC family.
Making Faces ~ What an amazing movie this would make. A modern tale of Beauty and the Beast which means it was meant to be on the big screen.
Someday, Someday, Maybe ~ Only if Lauren Graham can star in it in some way.
When it Rains ~ The movie would flood the theaters with all the tears. ALL. THE. TEARS.
We Were Liars ~ I know there are so many mixed feeling on this book but I really enjoyed it and in the right hands it could be a great movie.
The Girl You Left Behind ~ It takes place in two different decades, two different places. Two really interesting stories that interconnect. Would be a wonderful, moving movie.
Which books would you want to be made into a movie or TV show?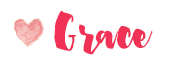 Related Posts