Top Ten Tuesday is a meme hosted by The Broke and The Bookish. 
This week is Top Ten Books I Will Never Read. This is really hard because I feel like my tastes change or I go through phases, so I may say I will never read it but then who knows. Also, I want to read all the books!
The Classics
Jane Eyre by Charlotte Brontë
War and Peace 

by

 Leo Tolstoy
I will be honest. I could fill the whole damn top ten list with classics. There are a few I will read. But there are so many more I won't. I have tried some I just can't get through them and seem to not enjoy them. I picked these two because they are so well known.
 Authors with R.R. in their name
The Lord of the Rings (The Lord of the Rings #1-3) by J.R.R. Tolkien
A Game of Thrones (A Song of Ice and Fire, #1) 

by

 George R.R. Martin
Here are just two book series that are not in anyway appealing to me. I know they are great. Everyone raves. Their respective movies and TV show are loved. Well I fell asleep during the second Lord of the Rings movie and have no interest in Game of Thrones the show either. I think these are just parts of book and pop culture I am ok with skipping.
I've already watch it or will
Pretty Little Liars (Pretty Little Liars, #2 and on) 

by

 Sara Shepard
Orange is the New Black by Piper Kerman
I read the first PLL book. It was ok. I started the show and think if I continue I will stick with the show. The books weren't worth it to continue with a long series. I already love OITNB the show. I don't want to mess with that so I will skip the book.
Zombieland
Alice in Zombieland (White Rabbit Chronicles #1) 

by

 Gena Showalter
The Walking Dead, Book One (The Walking Dead #1-12) 

by

 Robert Kirkman
Here is another type that is just not my deal. Zombies. I have no idea but they do not interest me in the slightest. This is a case where I will not read the book and I won't watch the TV shows or whatever else either.
Everyone else did so I don't have to
The Young Elites (The Young Elites #1) 

by

 Marie Lu
Easy (Contours of the Heart #1) 

by

 Tammara Webber
Lots of people read them. Think they are great. I for whatever reason just don't care. What I am saying is there is no good reason for me not to read these but I know I just never will. So there!
Agree with any of my list? Should I change my mind on something?
What books will you never read?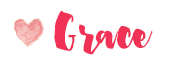 Related Posts