Top Ten Tuesday is hosted by The Broke and the Bookish.
This week's topic is Ten Books I Picked Up On A Whim.
For me that may mean I picked from the cover, or the blurb caught me or I thought maybe I heard good things but couldn't remember.
Books I Purchased on a Whim
Coming Clean: A Memoir // I heard an interview with the author and was so intrigued by the hoarding aspect
You // OK so now this book is super popular. When I actually bought it I hadn't heard much but again heard an interview with the author and it was on sale.
The Premonition Series // Again this was a kindle cheap buy at first. Then I was hooked and a new favorite author.
In the Fields // I can't remember if it was cheap or free but this was another great find.
When It Rains // No idea how I found this one but it made me cry so much.
My Horizontal Life // Again I picked this one up when Chelsea Handler wasn't so popular. It instantly sparked my love for her.
ARCs I Picked on a Whim
Absolutely True Lies // Girls Who Travel //The Two of Us // Preschooled
These were all based on covers and summaries and wound up being worth the chance.
What books have you picked up on a whim?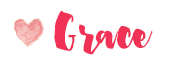 Related Posts