Top Ten Tuesday is a meme hosted by The Broke and The Bookish.
This week is what would be our top ten bookish wishes.
All covers would be amazing
I would be able to read at super speeds
Goodreads would let us use half stars
I would get my very own room specifically for me to read in
Dunkin Donuts coffee would magically appear anytime I wanted while reading
I would be able to go to any book event I wanted wherever it is
Movies that are adapted from books woul have to be amazing or they can't be made
To make my bookish dinner party a reality
To have an extra two hours in the day specifically set aside for reading
I would have unlimited access to all of Amazon's kindle books for free
What would be your bookish wishes?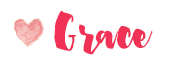 Related Posts