Top Ten Tuesday is a meme hosted by The Broke and The Bookish.
This week is about ten series that are finished that we haven't finished. The thing is I don't read a ton of series. If I do they are more companion type series. So I will break this down a bit.
Series I Want to Read
Harry Potter
Outlander
Series I Started and Need to Catch Up On
Marked Men
Stay With Me
The Lux Series
The Cocktail Series
Welcome to the Point
Series I am (Im)patiently Waiting for the Next One
The Premonition Series
The Lunar Chronicles
Red Queen Series
 So that wasn't quite was asked but oh well!
What series do you need to catch up on? What series are you eagerly awaiting the next installment of?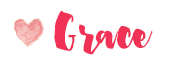 Related Posts