Top Ten Tuesday is a meme hosted by The Broke and The Bookish.
Today we are talking movie adaptations – ones we are looking forward to, ones we need to see, ones we would love to be made, etc.
Movie Adaptations I Still Need to See
Wild // I was eh on the book but I have heard the movie was better.
Still Alice // Loved the book and she won the Oscar so I assume it is good.
The Martian // I have heard nothing but good things about the movie.
Mockingjay Part 1 // It is just so long but I really want to watch this soon.
Insurgent //  Pure laziness here. Plus I heard so many mixed reviews.
Papertowns // Liked the book and now just waiting for it to come on demand.
Movie Adaptations I Am Excited For
The Girl on the Train // The cast sounds amazing with Emily Blunt, Jared Leto and Justin Theroux. I am concerned they are making a lot of changes : now set in NY and adding characters. We will see.
The Rosie Project // Loved the book and think the movie can be great
Where'd You Go Bernadette // Totally am interested in how they pull this off. No cast or dates announced yet.
Me Before You // I am stocking up on tissues for the sobfest this is sure to be.
BONUS : Some of My Favorite Adaptations
Which movie adaptations do you still need to watch?
Which ones are you excited for?
Which are your favorites?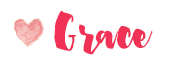 Related Posts