Topo Ten Tuesday is hosted by The Broke and the Bookish.
This week is Top Ten 2016 Releases I Meant To Read But Didn't Get To (But TOTALLY plan to). So yeah I couldn't stick to 10. I have 18 and I own all of these so realistically I should be able to get to them. . . I hope!
What 2016 releases do you want to get to this year?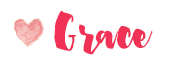 Related Posts