Top Ten Tuesday is a meme hosted by The Broke and The Bookish.
This week's topic is top ten resolutions. I chose to stick to the bookish and blogging variety.
Stop buying so many books. Becuase for real. I need to stop buying books because they are on sale. Those 1.99 books add up.
Not to request as many ARCs. I get so click happy on NG and EW. I want to read all the books. But then I feel the pressure to read them. My ratio turns to shit. So I need to STOP.
Read more backlist books from favorite authors. There are so many amazing authors I discovered last year and I really want to go back and read more of their older stuff. I need to stop being distracted with the bright and shiny.
Read more nonfiction. I already read lots of celebrity memoirs which is nonfiction. But I mean more than just memoirs. I am very open to suggestions on this one.
Keep better track on Goodreads. I want to actually use the shelves in a productive manner.
To care less about how many books I read in a week, month, year. I get quite obsessed with how many books I read. I think it has been even crazier since starting to blog. I just need to relax and enjoy what I am reading.
Not get sucked into the hype monster of certain books. We all know what I mean. There is always THAT book that is crazy hyped. You must read it. If not, you may not be part of the discussion. It kills me but I want to give into that less.
To visit more blogs than just my favorites I tend to stick to. I really want to branch out more and discover new blogs. It is hard because I barely have enough time to visit all the ones I love already. I try so hard to comment and be active around the blogosphere already but I want to find more amazing blogs.
Write more discussion type posts. I feel like so many people say this and now I am one. I want to write and start more discussions. It is hard to come up with ideas but I want to try. They always tend to be my most popular posts.
Not to worry if I can't have a post up 6 or 7 days a week. I get nutty about getting enough posts up in a week. It is super silly. It is also why I need to take a week or so off sometimes to just chill. This year I want to just post what I have and not try to make sure I have a full week's worth of posts. It stresses me out too much.
What are some of your resolutions? Do we share any?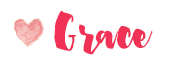 Related Posts