Top Ten Tuesday is a meme hosted by The Broke and The Bookish. 
This week is about characters who are booknerds – like to read a lot, collect books, write, etc. Ok here is the thing – I am the worst and remember stuff like this. Like which characters love books, or who was a writer. I mean I had a post about Booknesia. I know I missed a ton of characters. I am going to read all of your lists and say "Seriously how did I not remember her!" So I came up with six then my head hurt. Regardless here is who I did remember!
Cath from Fangirl: Loves to read an writes fan fiction of her favorite character
Katy from Lux series: Loves to read and is a blogger!
The characters from The Guernsey Literary and Potato Peel Society: Pretty much a bookclub during the war plus a writer
Norah from The Invisibles: Loves to read, works in a library and collects first lines of books
Hazel from The Fault in Our Stars: Was obsessed with a book called An Imperial Affliction
Cath from Bookends: She opened a bookstore
BONUS: My favorite booknerd of all time is not from a book
Rory from Gilmore Girls: She read ALL.THE.BOOKS.
So tell me- hat booknerdish characters did I miss? Who are your favorites?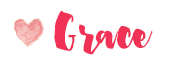 Related Posts