As book bloggers, we have the privilege of having access to advanced review copies of many books that are coming out. Whether you choose to request them at all is up to you. Also, you could request physical ARCs or like me prefer to use Netgalley and Edelweiss to request eARCs. When I first started I was scared to request too many. I wanted to be ahead with my reading on them and have reviews ready for publish date. Well that ship has sailed and I have fallen into the too many ARC trap and here are some thoughts on my experience with that.
First I acknowledge that too many ARCs is all my fault. I know this. I know all it takes is for me not to hit the request button. Not to sign up for the blog tours. Not to say yes to the publishers who have reached out. But guys, it's so hard. I really want to read all the books. A lot of the books appeal to me so I click or say yes. Which brings me to my next point.
Bad timing on all the approvals. When I am going click happy on the request button I assume I am going to be declined a good amount of the time. And mostly I am right. But then there are those times all those old requested books, you know the ones you requested MONTHS ago, that you have given up on so you requested more books for that time period already, that get approved. On top of those other books you requested because you thought those weren't going to be approved. It causes a pile up of massive proportions.
Unrequest button. Does anyone else wish this was a thing?? I mean sometimes I get click happy and then like a week or a month later I realize I could do without that book and it is still in the pending mode. I wish we could click unrequest and know that you don't have to worry about being approved for something maybe we changed our mind on it. Get on that Netgalley and Edelweiss.
Prioritizing the approved books. So once I have all my approved books I add them to my spreadsheet by publish month, which is color coded thank you. Then I try and figure out what to read first. A lot of times that is just what I am most excited for. Sometimes it is something different. Other reasons I will pick up a book sooner than others is if I am on a blog tour, if it is a book that expires ( these are mostly from the Penguin First to Read program) or if it is a book that a publisher has reached out about and I accepted. But what about all the other books?? It is so hard to figure out what to read. That is made even harder by my next point.
Hear bad things about books I haven't gotten too. Because I am so woefully behind on my reviews books I have the pleasure and ultimately burden of reading a lot of reviews for books I have but haven't gotten to yet. Sometimes there is pretty much a consensus among the bloggers I follow that a book isn't that great. Maybe not bad but not good. And there it is sitting on my Kindle and now I have no interest in picking it up. I know I should make up my own mind but it makes me shove it way down on the get to list.
Need to request less and focus on backlist. All of this leads me to what I should be doing. I should stop requesting for a while. I should focus on the ARCs I have as well as all the backlist books I own. My shelves and Kindle are so filled up with great books I never get to. I need to change that. But it is so hard guys!!!
Do you have a never ending pile of ARCs or do you stay away altogether? Can you resist the request button??If so tell me your secrets!!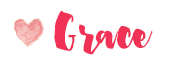 Related Posts