Tis the season to start shopping!! Ok so that isn't what the season is really about – love, family, and whatever you believe in is really what to focus on. Still, I love to give presents. With that in mind, I compiled some of my favorite bookish finds for those that need some ideas for the bookworms in your life or maybe for your bookish Secret Santa. I have broken down my suggestions by category. All pictures are from the websites I have linked back to where you can purchase the item. Enjoy!!

Just One More Chapter // Happiness is // Please Go Away // Banned Books // Kate Spade Travel Mug // Between the Pages // Famous First Lines // Kate Spade Tumbler // What Happens at Book Club Wine Glass // Wine Glass Charms // Book Club Red Wine Glass
Books and Coffee // I Want Abs // Professional Bookworm // Banned Books Pencil Case // Harry Potter pouch // Classics Books pouch // Library Card tote // Pride and Prejudice tote // My Weekend is Booked tote
E-reader pouch // Waterproof case // Vintage Kindle cover // E-reader pillow // Classic Books cover (use REBEL20 at checout for 20%  off your purchase for this and the rest of your purchase at Sewing Amity)
Book hair clip // Book pin // Classic books necklace // Book flower necklace // A Room Without Books necklace // Book sweatshirt // Bookqueen phone cover // Professional Bookworm shirt
The Library pillow // Sleep Less Read More pillow // Book Nerd print // Book lover magnets // A Book is Like a Garden print // Love Book 3-d // Bookshelf // Book Page ornament // Bookish Candle // Book page coasters
Hope you got some great ideas from this. Happy Shopping!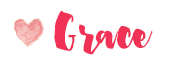 Related Posts