I saw this tag over at Metaphors and Moonlight and it seemed like a fun and easy one to do. The tag was originally created by Ayunda @ Tea and Paperbacks.
Here are some bookish things you may or may not already know about me 🙂
READING ON THE COUCH OR IN BED?
This is easy for me – the couch. I love to sit on the end of my couch, recliner up, next to the side table where I keep my drink and snacks. I actually find reading in bed uncomfortable.
MALE MAIN CHARACTER OR FEMALE MAIN CHARACTER?
I love male main characters and we get them so much less that I would love to see more. Some books with my favorite male main characters are:
SWEET SNACKS OR SALTY SNACKS WHILE READING?
Salty I think. I mean I could do a combo like chocolate covered pretzels – yum!
TRILOGIES OR QUARTETS?
 Trilogies.
FIRST PERSON POV OR THIRD PERSON POV?
 First Person POV!! I LOATHE third person. It rarely works for me in books.
BOOKS THAT MAKE YOU LAUGH OR BOOKS THAT MAKE YOU CRY?
That is a super tough one. I love both kinds of books. Books that do both??? If I had to pick I would say books that make me laugh. Some of my favorite books that make me laugh are:
READING AT NIGHT OR IN THE MORNING?
I prefer the morning because I am more awake and can pay better attention. I am so tired by the end of the day that I can't pay full attention.
LIBRARIES OR BOOKSTORES?
I liked to look around bookstores so much. I rather get my books from libraries to help out my wallet.
BLACK BOOK COVERS OR WHITE BOOK COVERS?
I took a scroll through Goodreads and I am more drawn to white covers than black covers. Some of my favorites:
CHARACTER-DRIVEN OR PLOT-DRIVEN STORIES?
Character-driven for sure. I am much more invested in great characters than a good plot. I have loved some books that had almost no plot because the characters were that good.
What are your answers to these questions?
Do we have any of these bookish things in common?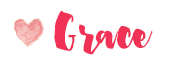 Related Posts