Top Ten Tuesday is a meme hosted by The Broke and The Bookish.
This week as it is Thanksgiving on Thursday here in the US the theme is bookish things to be thankful for.
I am thankful for . . .
Kindle books that go on super sale for like $1.99
my Kindle
the library
bloggy friends and the book blogging community
pretty covers (I'm shallow ok??)
bookish goodies
coffee (to help prolong my reading times)
audio books
an understanding husband (who deals with me reading so much)
amazing writers who write all these amazing books
So that's that. Now I hope everyone who is celebrating on Thursday has a lovely holiday.
What are you thankful for?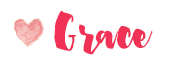 Related Posts