I was tagged by Cheryl @ I Heart Fictional People to do this one. Thanks!!
1. How long have you been a blogger?
Since March of this year.
2. At what point do you think you will stop?

Can't stop. Won't Stop.
3. What is the best thing?
The peeps. Love everyone. Also finding out about new books is always so much fun (but bad for my TBR pile).
4. What is the worst thing?
That my TBR pile is crazy big and that it takes a lot of time.

5. How long does it take you to find/create pictures for your post?
Eh depends. I don't do anything super special but when I do collages it takes a little bit. Searching for gifs is the hardest.
6. Who is your book crush?
Gah so many. I think form recently I would say Matt from Before We Were Strangers.
7. What author would you like to have on your blog?
Either of my two favorites Colleen Hoover or Rainbow Rowell.
8. What do you wear when you write your blog posts?
Yoga pants that I haven't actually done yoga in for months and a t-shirt.
9. How long does it take you to prepare?
Prepare? For the day? A blog post? I would say I prepare the minimal amount of time necessary.
10. How do you feel about the book/blogger community/culture?
Love it! I try and stay away from drama anyways so it's all good for me.
11. What do you think one should do to get a successful blog?
I a not sure I am qualified to answer but I would say you need to be doing whatever kind of blog/ blog posts you want and enjoy doing. I mean what is a successful blog anyways. I think as long as your having a good time doing it your good.
I tag  whoever wants to do it! Would love to see everyone's answers!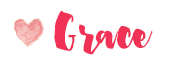 Related Posts