Top Ten Tuesday is hosted by The Broke and the Bookish.
 Ten Things On Our Reading Wishlist (topic originally done January 2014) — things you want to see more of in books — tropes, a time period, a specific type of character, an issue tackled, a certain plot, etc. All those things that make you think I WANT MORE OF THIS IN BOOKS!
I want to see more dual time periods is YA.
Books that focus on lesser known tragedies in history, you know so maybe I learn something.
More foreign settings that aren't in Europe. Don't get me wrong I love a Europe setting but they are the norm and I want more than the norm.
I would love to see more realistic college to "real life" transition stories.
Only guy friendships in books. We always get groups of girls but I want more dude groups.
I love and want more of POV's from the bad guy, I am thinking on the order of You.
I have been lacking really good twists in my books lately, so more of those please.
I want more books centered around holidays other than Christmas.
More struggling stay at home mom stories. Clearly I want to read about myself lol.
Really funny books. I want more of my reading to make me laugh out loud.
If there are books out there that fit these categories please tell me what they are and I am sure I will buy them since I can't stop myself! What do you want more of in books?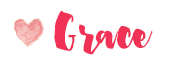 Related Posts