Top Ten Tuesday is a weekly meme, hosted by The Broke and the Bookish. 
This week is ten quotes that inspire me, makes me think, challenges me – you get the picture. I am not sure if all these technically fit but whatever its my top ten right?? Also, I don't keep a handy, dandy notebook or word document of quotes (although I think I might start!) so these were all from Goodreads from some of my favorite books.
Living the Life
Below are all quotes about living and life from some of my favorite books and authors.
"Today, my life is awesome.
I don't want to think about tomorrow.
Or the day after that.
So I repeat to myself: Today, my life is awesome."
― Kim Holden, Bright Side
"Never judge others. You both know good and well how unexpected events can change who a person is. Always keep that in mind. You never know what someone else is experiencing within their own life."
― Colleen Hoover, Slammed
"Push yourself. Don't Settle. Just live well. Just LIVE."
― Jojo Moyes, Me Before You
"Sometimes you make choices in life and sometimes choices make you."
― Gayle Forman, If I Stay
Let's Hear It For The Boys
As I was getting quotes I noticed they were all female authors. So I went to some of my favorite male authors (you know to be fair and all) and books and found these gems.
"What is the point of being alive if you don't at least try to do something remarkable?"
― John Green, An Abundance of Katherines
"All endings are also beginnings. We just don't know it at the time."
― Mitch Albom, The Five People You Meet In Heaven
"You can't live your life for other people. You've got to do what's right for you, even if it hurts some people you love."
― Nicholas Sparks, The Notebook
Funny Ladies
I am not a huge memoir fan but these three I really loved. Three really strong women with wonderfully inspiring words.
"Do your thing and don't care if they like it."
― Tina Fey, Bossypants
"That is the motto women should constantly repeat over and over again. Good for her! Not for me."
― Amy Poehler, Yes Please
"There is nothing gutsier to me than a person announcing that their story is one that deserves to be told, especially if that person is a woman."
― Lena Dunham, Not That Kind of Girl: A Young Woman Tells You What She's "Learned"
So what quotes inspire you?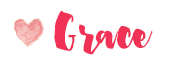 Related Posts