Top Ten Tuesday is hosted by The Broke and the Bookish.This week is books that make you laugh. Well I am one to read lots of books by funny ladies so today I will share my favorite.
Funny Ladies I Have Read
Tina Fey// I remember reading Bossypants during a super boring educational session while I still worked. So hard not to laugh out loud for fear of being caught. Finished it in a day.
Amy Poehler // I was so excited for Amy's book and it didn't disappoint I only wish I had listened to it.
Mindy Kaling // I had originally DNFed Mindy's first book. Then I gave the audio a try. BIG winner there. I also enjoyed the second just not as much.
Chelsea Handler // My Horizontal Life was something of a game changer for me. I hadn't heard of Chelsea (before all the TV shows) and that title and blurb made me read it. I never laughed so much. I was instantly in love. I have read almost all of her subsequent books and enjoyed them all to some degree.
Jenny Lawson // First, those covers!!! Second, she is so weird and funny and definitely go with the audio on these.
Leah Dunham // Lena is a love her or hate her kind of person. I tend to be on the love side. Her book had lots of funny moments but some serious s stuff too. All of it was a bit quirky though.
Jen Lancaster // This is another I had stumbled upon. Bitter is the New Black had me laughing so hard. Bright Lights Big Ass was another winner. The rest were ok but I have had to take a break from her books.
Funny Ladies I Want To Read
Samantha Bee // Just recently started watching her show and think she is hysterical.
Joan Rivers // She is classic and would love to read one of her books.
Amy Sedaris // I love her and would love to see what she has to offer in book form.
Who are your favorite funny ladies? Any books I should add?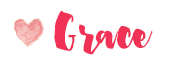 Related Posts