Top Ten Tuesday is hosted by The Broke and The Bookish.
This week is 10 facts. I went with really random stuff!
10 Facts About Me
I was in a sorority. Go Theta!

I have an obsession with EW Radio and Radio Andy on Sirius.
Driving and parking totally give me anxiety.
I am a huge NY Jets fan.
I really want to go to London at some point.
Australia has been my favorite place I have been.


I love to cook but it is hard with kids.
I love Paul Rudd and Jason Segal.
I am terribly awkward in person and online.
I need 8 hours of sleep and two cups of coffee to be somewhat functional.

What is a fun fact about you??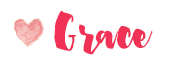 Related Posts