Top Ten Tuesday is hosted by Broke and the Bookish.
Ok so I pretty much did this already on a freebie week (see here). Still I love talking names and books so this time I will list out character names I love but would never name my kids after. The reason is I know I could never get my husband to agree to them!! He is kind of picky and doesn't always like the names I do. So if I had free reign these might be a go but I don't.
Seven Ways We Lie | Juniper: I think this is different enough without being super kooky. Plus June is a good nickname.
Scarlet|Scarlet: I just think Scarlet is kind of pretty. Very feminine.
Last Seen Leaving | January : Again I think this is different enough but not super weird.
Autofocus | Maude : Ugh I LOVE this name. It has such great old lady charm.
The Truth According to Us | Willa : I love that is simple, pretty and not very common.
Unexpected Everything | Clark : Kind of old school and distinguished sounding. Also Clark was my favorite book BF this year.
How to Keep Rolling After a Fall | Pax : I mean I know it short for something – Paxton? I think it is a fun name.
Defending Taylor | Ezra : I love how it is not super popular but a strong name.
Cress | Thorne : Ok so maybe not a real name but I loved this character and it extends to me loving his name too.
The Vanishing Year | Cash : I have liked this name for a while. I knew it wouldn't ever be an option for a kid but maybe a doh one day??
What are some of your favorite literary names you would name something after?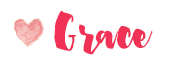 Related Posts