Top Ten Tuesday is a weekly meme, hosted by The Broke and the Bookish. 
This week is ten characters we would like to check in on, see what they are up to and peek into their world's again. So for me its not that I want another book or anything, I would just like to be a fly on the wall or stalker of sorts and just get a glimpse of where they are now.
Rainbow Rowell's Characters
I am a huge Rainbow Rowell fan. I love love her books. I quite often have what some would call a book hangover. So of course I would love to drop in on Beth and Jennifer from Attachments, Georgie McCool (uh I love that name!) from Landline and Cath from Fangirl.
Troubled Characters

These books all had characters that had some issues. I wonder if they are ok, doing better or not so much. We do get a glimpse of Rob from In the Woods in later Dublin Murder Squad books but it was not enough for me.
Cute Couples

Someday, Someday, Maybe wasn't my favorite book but I did like the main characters including Franny and Dan. The romance here wasn't necessarily the main thing so I would like to get more and see where they are. Isla and Josh, from Isla and the Happily Ever After, were my favorites of the series and since they were the last we didn't get to see anymore of them in subsequent books like we did the other couples.
5 Star Books

OK I totally cheated here. We are going to get another book, After You, to see more of Lou from Me Before You. Whatever, she is still a character I need more of! As far as Tell the Wolves I'm Home, it is one of my favorite all time books. It stuck with me forever. For that reason alone I would like to take a peek at June now.
 So what characters would you like to get an update on?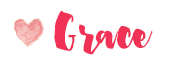 Related Posts