Top Ten Tuesday is a meme hosted by The Broke and The Bookish.
This week it is about characters we didn't click with. Sometimes that can ruin a book sometimes it doesn't matter. Sometimes I want to throw a book. It happens.
Kim from Don't Get Me Wrong : She was so whiny and threw tantrums. GROW UP.
EVERYONE in Anne & Henry : I wanted to punch them all in the face.
Veronika in Last Anniversary : The most obnoxious character I had read in a long time.
Gene from Rosie Project : Total sleaze.
Darcy from Something Borrowed : How does she have friends??
Colin An Abundance of Catherines : I usually like John Green characters but Colin made this book almost unbearable for me.
Sloan Those Secrets We Keep : I think what bothered me here was she thought she was better than she was and in turn better than her friend. She was pretty bad just in a different way.
Scarlet from Scarlet: Nothing wrong with her just didn't love like I did with Cinder.
Cheryl from Wild: This is hard because she is a real person but I had a hard time connecting with her.
Kelsey from Finding It : I don't DNF books usually. I couldn't stand her and had to DNF.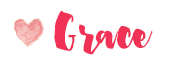 Related Posts