Top Ten Tuesday is hosted by the Broke and the Bookish.
This week is all about moods. Here are my picks for a couple of different moods you may be in.
If You Want to Laugh
Furiously Happy
Is Everyone Hanging Out Without Me
Denton's Little Death Date
If You Want to Cry
Me Before You
Bright Side
The Nightingale
If You Want to Smile
Amy & Roger's Epic Detour
Anna and the French Kiss
The Statistical Probability of Love at First Sight
If You Want to Be On The Edge of Your Seat
The Girl on the Train
Gone Girl
He Will Be My Ruin
Are you a mood reader?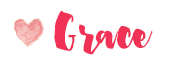 Related Posts