Top Ten Tuesday is hosted by the Broke and the Bookish
This week is ten books I have recently added to my TBR. I went and checked out my Goodreads To Read shelf and here are ten!
Books I Recently Bought/For Review
Books I Added Because of Bloggers
Books Not Out Yet But I Can't Wait For
What books have you added recently?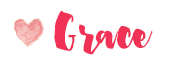 Related Posts